Bacon is good.. bacon is yummy.. therefore a recipe that calls for bacon has got to be good. Right? Well, let me tell you, this one is definitely good. Bacon Crack.. I saw this recipe and had to try it. I almost wish I hadn't. My diet has officially been derailed.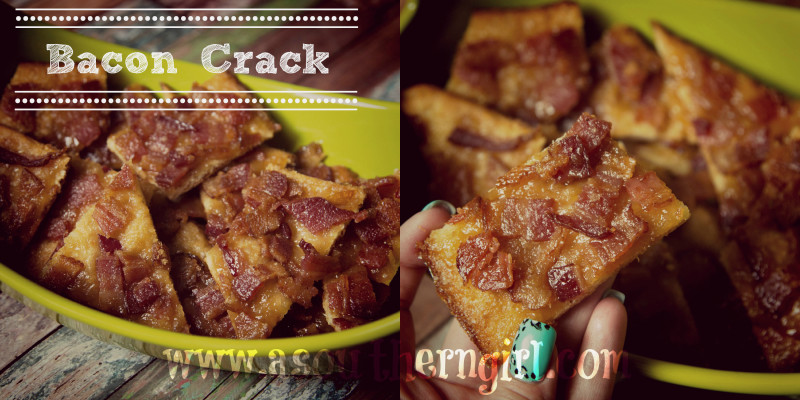 Bacon Crack
Ingredients
1 lb Bacon - cooked to almost done
1 package of Pillsbury Crescent Dough Sheet (regular crescent rolls will work)
½ Cup of Brown Sugar
½ Cup Real Maple Syrup
Instructions
Cook bacon until almost done. Not crispy because it will finish crisping in the oven.
Roll out dough and place on greased foil covered baking sheet. Flatten a bit to make an even rectangle. If you are using crescent rolls, be sure to pinch seams together.
Poke holes in dough with fork.
Drizzle ½ of syrup over dough. Then sprinkle with ½ of brown sugar.
Crumble/tear bacon and spread evenly over dough.
Top with remaining syrup and brown sugar.
Bake at 325 for 25-30 minutes or until sugar and syrup are caramelized and bacon is crisp.
Allow to cool, then cut with knife or pizza cutter.

Related posts: