Shopping for school supplies was always my favorite part of going back to school… I had to have cool pens, folders, binders, notebooks, etc. To this day, office supplies and stationary still make me smile. Nerdy, I know. The thing is, I have since realized I'm far from alone in my obsession.
Which brings me to what I'm afraid will be a new addiction of mine… Erin Condren Life Planners.  I bit the bullet and ordered one a little over a week ago after watching a ton of YouTube videos of people who swear by them.  I've always been a sucker for buying planners, only to have them sit and collect dust after a couple of weeks. I buy them with the best of intentions and never use them because they are not what I expected them to be or they are more of a hassle than they're worth. Not to mention, I always got the kind that I had to write in all the dates myself. Who wants to do that? Not me.  Oh, but this is where Erin Condren heard my silent pleas (not really) for the perfect planner to help me get organized. I know, most people would say… "Just use your calendar on your iPhone. Duh."  I tried that but I'm the kind of person that needs to physically write stuff down.. I will grab a random piece of paper and write something down that I'm suppose to remember, only to lose the piece of paper. I needed an intervention. These planners seriously look amaze balls. They have a ton of covers to choose from, and once you choose a design.. you can customize it. You can change the colors, add your name, a favorite quote.. really the possibilities are endless.
Here's where the 'patience is not one of my virtues' comes in.  Each planner is hand assembled, so it takes roughly 3 weeks to a month before you receive it considering thousands of women everywhere are ordering these suckers.  Watch this video below of Erin herself walking you through her Life Planners.  If you decide you can't live without one and want to place an order for your very own, just use my link and you can save $10 off your first order. Once you create an account at ErinCondren.com you will receive an email with your coupon code. You must use the link HERE to sign up and qualify for the $10 off code.
**UPDATE**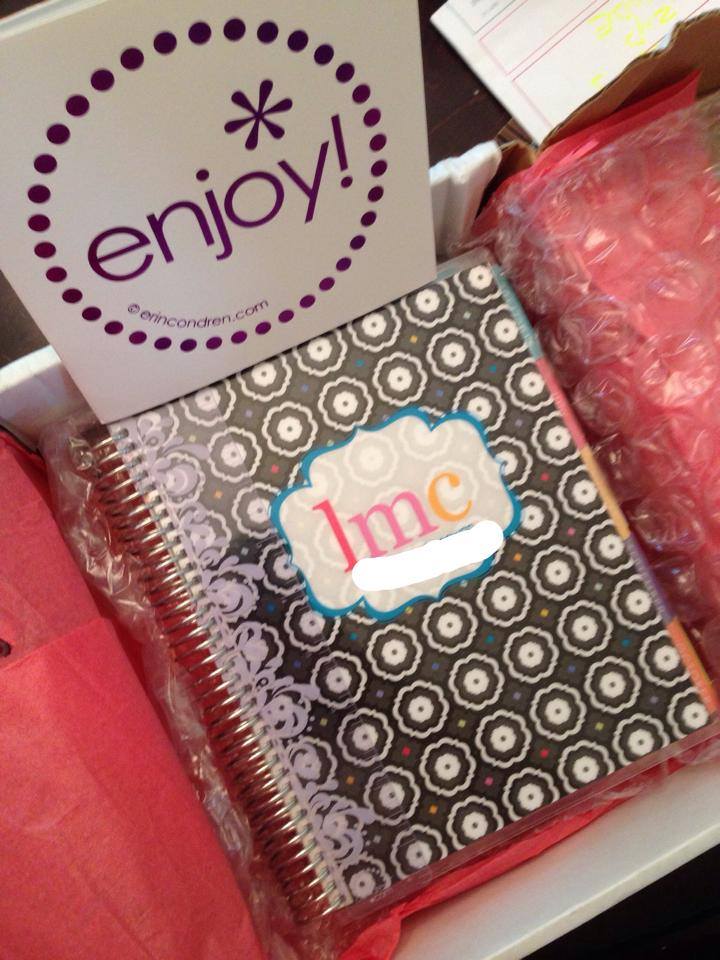 It has arrived and I'm in love. You need this in your life.. I promise.