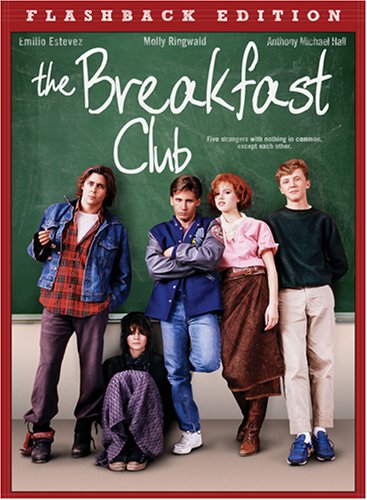 "We're all pretty bizarre. Some of us are just better at hiding it, that's all."
"Does Barry Manilow know that you raid his wardrobe?
"Screws fall out all the time, the world is an imperfect place."
Tonight is the night!! And it's a night I never thought would come. I was born a little too late to catch it the first time around.. being it was rated R and I was only 6 at the time. I was probably more interested in Barbie's at that age anyway. My love for this movie has spanned decades.. I know every line. To celebrate the 30th anniversary of The Breakfast Club, select theaters are reshowing the movie. I'm getting my chance! If my son wasn't only 7, he would be going with me just so he could experience it. I did consider it…. 😉  I can't imagine anyone 'not' liking this movie. John Hughes was a genius and his movies were all masterpieces as far as I'm concerned. Of course, I have my favorites and in my opinion some where better than others.. but overall, these coming of age stories are just as relevant and relatable today as they were when they were made. Who knew that a story about 5 kids stuck in Saturday detention could be this awesome?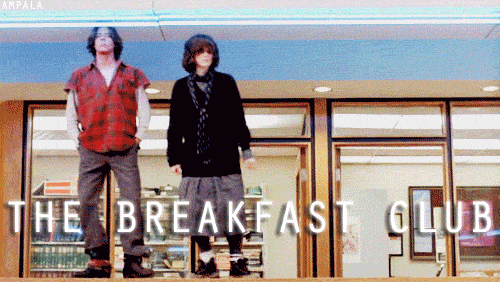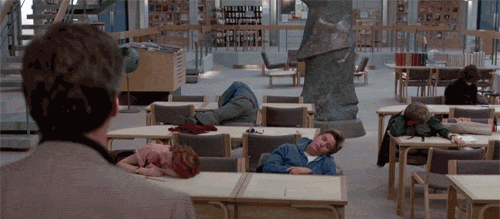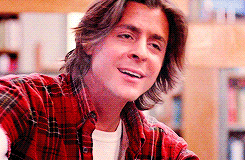 Dear Mr. Vernon, we accept the fact that we had to sacrifice a whole Saturday in detention for whatever it was we did wrong. But we think you're crazy to make an essay telling you who we think we are. You see us as you want to see us – in the simplest terms, in the most convenient definitions. But what we found out is that each one of us is a brain…
…and an athlete
…and a basket case
…a princess
…and a criminal
Does that answer your question? Sincerely yours, the Breakfast Club.

Related posts: