I'm a sucker for anything that promises to make me look better. Eye creams, wrinkle creams, 'use this so you don't get a wrinkle' creams. I seriously bought stickers that you stick to your forehead to 'iron' out wrinkles while you sleep and keep the frown lines at bay.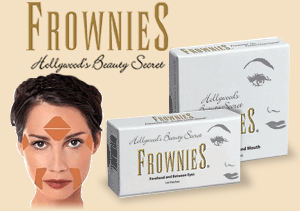 That's all well and good if you don't mind trying to sleep with cardboard on your face, and even risking the occasional paper cut. That's basically all they are.. thick paper with sticky stuff on the back. Maybe I didn't give them a fair shot, so I couldn't bring myself to throw them away. I may try them again later out of desperation.
In my milling around on the interweb I came across Ipsy. What is Ipsy you say.. well, Ipsy is a monthly membership for beauty products to try before you buy. Well, I guess you are 'technically' buying them already since the membership isn't free, but anyway… each month they send you several beauty products to try for the bargain price of $10 a month. You fill out a little questionnaire about your beauty style and hair color/skin tone/etc. and they send you products according to your answers.
My first bag was in July and I got some bronzer, a lip crayon, some eye shadow, some beach spray for hair, and a couple of other things.  That's another thing, all of your products come it a cutesy makeup bag. The jury is still out on if it will be worth $10 each month or not.. but that's the beauty (see what I did there 😉 ) of Ipsy… you can do a month to month membership and cancel at any time. If you want to check them out and maybe try it for yourself here's the link to their site. IPSY

Related posts: