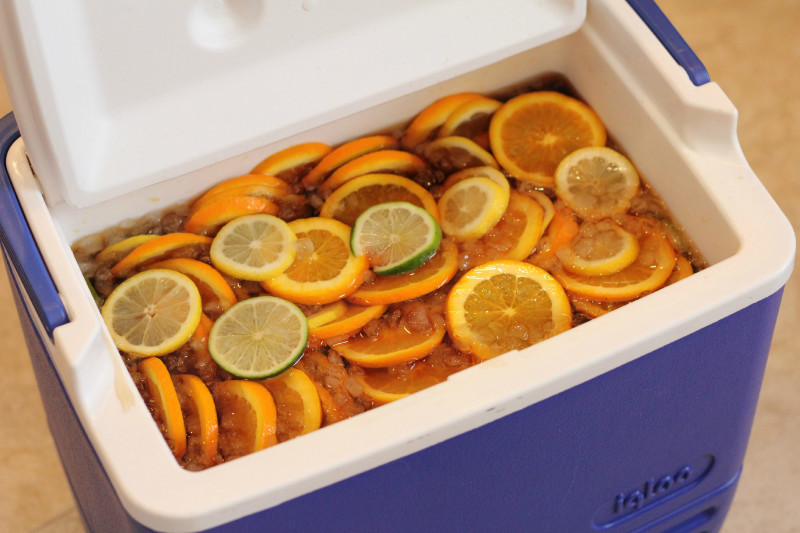 If you like iced tea.. then you'll love Ice Chest Tea.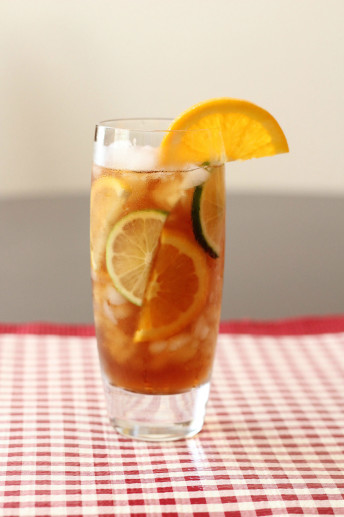 What you will need:
1 – 4 gallon ice chest
2 cups instant Lipton Iced Tea
6 cups sugar (more or less depending on taste)
5 oranges
3 limes
3 lemons
1 bag crushed ice
Begin by filling ice chest with 1 gallon of water.  Bring 6 cups of water to boil then add sugar and tea.. mixing until dissolved.  Add to ice chest.  Add bag of ice, sliced oranges, limes and lemons to the ice chest.  Continue filling with water until the ice chest is full.   Mix well. The longer the tea sits the more the  flavors of the fruit will come out.  Also, all of these measurements are to my taste.  Use more or less depending on yours.

Related posts: