If you have never made a Mississippi Roast, then you are missing out. This is something you just throw together in the morning and you don't have to think about it again until dinner. It couldn't be easier, and the flavor is out of this world good…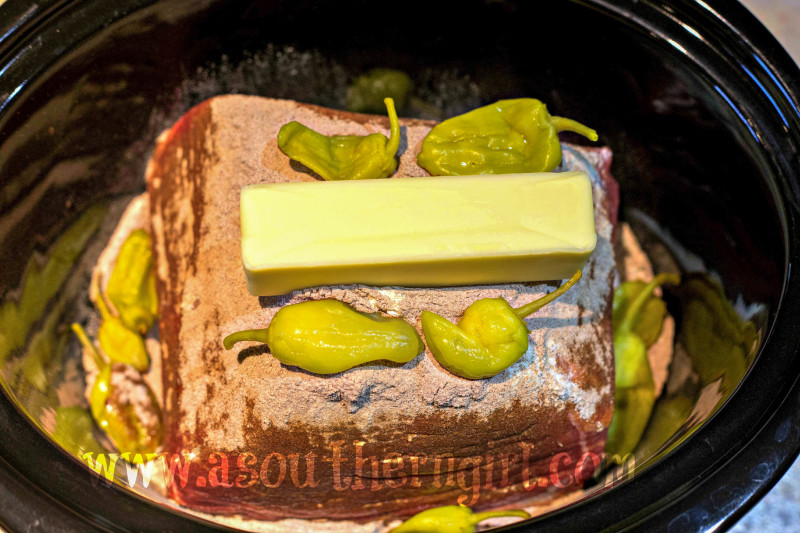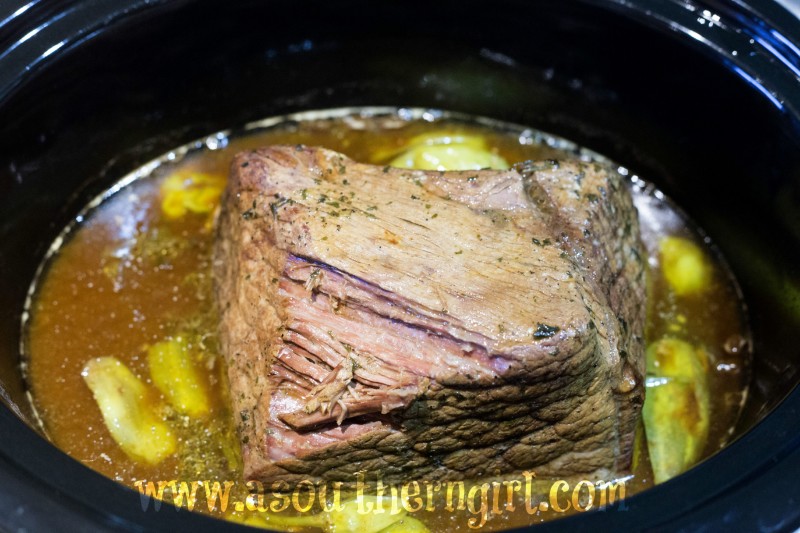 Mississippi Roast
Ingredients
1 Rump Roast (or your favorite cut)
1 package of Au Jus gravy mix (any brown gravy will work, I just always use this one)
1 package of Ranch Dressing Mix
1 stick of butter
Pepperoncini peppers
Instructions
Put roast in crock pot, sprinkle dressing and gravy mix over roast.
Place a stick of butter on top along with 6-7 Pepperoncini peppers. You can use more or less depending on your tastes.
Cook on low for 8 hours.
I love 'set it and forget it' meals. You need to put this on your menu soon! You'll love it!

Related posts: