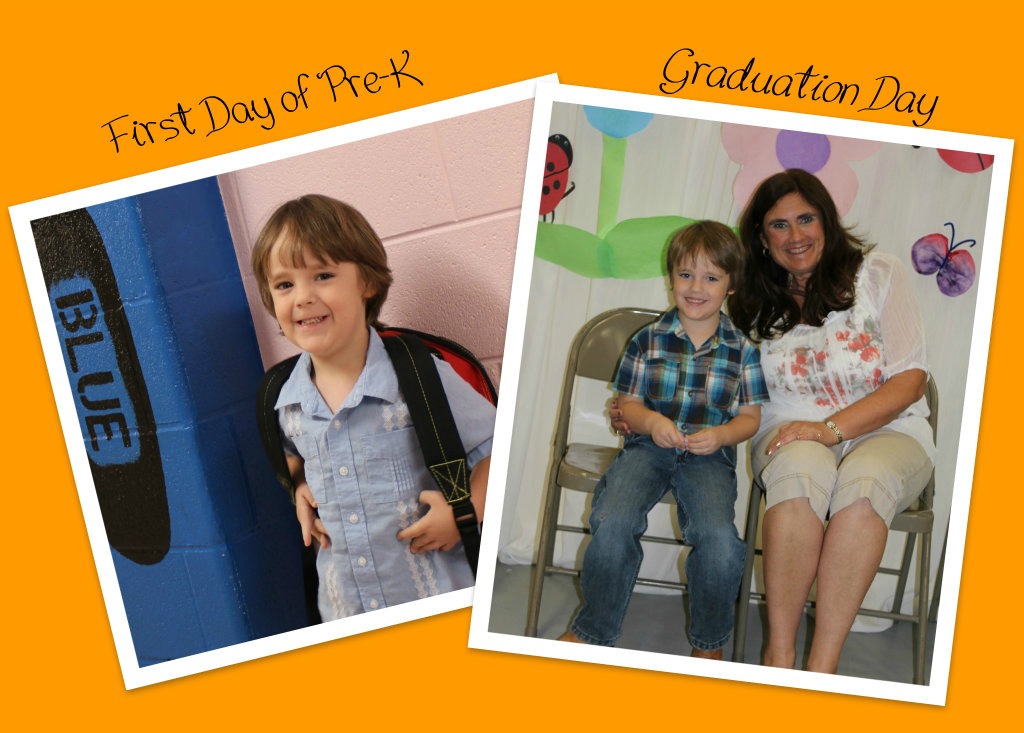 Pass the tissues… my little boy is almost GROWN. Ok, well not really… but it sure seems that way. I can honestly say that I did not cry on his first day of Pre-K.  He was so excited to be starting school and making friends, that I couldn't be anything but happy for him.  It didn't hurt that it was only for a few hours a day and kept telling myself that "it wasn't 'real' school"….  so I'm really NOT turning loose of my boy just yet. Today was a different story completely! I blubbered like a baby watching the video of all the kiddos throughout the year with the sappy songs playing, like 'let them be little' and 'thank God for kids'… yep, blubbering FOOL!
This year has literally flown by.. and it really has me thinking that tomorrow I will be attending his high school graduation. That causes the tears to flow and my chest to tighten… Hold on, I feel a panic attack coming on………………………………………
Ok, I'm back.  I'll be the first to admit that I never saw this coming.  I was so proud of myself and the way I handled him going to 'not real' school…. but here's the problem… Next year he will be gone ALL DAY long.  What will I do?
As a Mother, I worry about everything under the sun.  What if he needs help going to the bathroom?  What if he doesn't remember to wash his hands?  What if he gets a tummy ache and they can't get a hold of me?  What if he is being bullied by some big ole' meanie?  What if…? You see where I'm going with this.  I'm sure it is the same stuff that Mothers have worried about for generations.  I guess this is the beginning of learning to let go and trusting that what you have taught them so far will be put to use.
I am so thankful for Lane's Pre-K teacher.  She really is a wonderful example of everything a teacher should be.  Lane absolutely loves her, as do I.  It takes a special person to do what she does, and she does it with such enthusiasm… you can tell that she really cares about each and every child that she teaches.  Lane has learned so much this year, and has grown beyond my imagination.  She really is responsible for him loving school as much as he does.
So here's to the ending of one adventure… and the beginning of another.. and as they sang today "Kindergarten here we come, we know we'll have lots of fun!"

Related posts: