As an adult, do you ever stop and try to remember the last time that you were truly carefree.. without any real worries or responsibilities? Sometimes being a responsible adult bites.  In fact, a lot of the time it bites big time!  Don't get me wrong, I have a wonderful life.. I know that a lot of people have a lot more worries than I have.. and I am blessed.  I am thankful for my awesome little boy that brightens my whole world, a supportive, caring husband who I get along with all of the time.  Ok, those last 4 words were total BS.. not to say we aren't wonderfully happy because we are… but if anyone tells you that they get along all of the time with anyone they share a home with, they are lying through their teeth!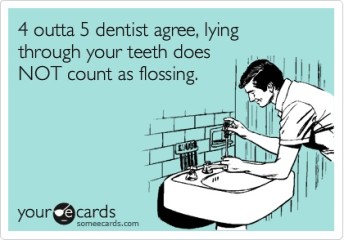 Ok, sorry.. kind of trailed off there for a bit. Anywho, back to what I was saying…. There are so many things, concerns, to-do lists, nagging responsibilities, etc., that go through our minds on a daily basis. Crap, not even daily.. more like every 2 seconds. Just in the last minute I have stressed about laundry that needs to be done, how I'm going to keep my son's 2 Leopard Geckos alive – since we lost power in the ice storm that we just had, the milk in my fridge will probably ruin, along with everything else, and many, many, other things. I know all of those worries will disappear once the power comes back on, but there are tons of other stuff I worry about just waiting in the wings until 'go time'.  Hopefully, one of those things won't be planning a funeral for Rango and Beans, because they fell victim to Oklahoma Icemageddon 2013.  God forbid that happen, but the crafty side of me would want to attempt little gecko sized caskets.  That could be my next tutorial! ( totally kidding BTW

)
(apparently I'm a little late to the Gecko casket idea.. I seriously just found this on Google images)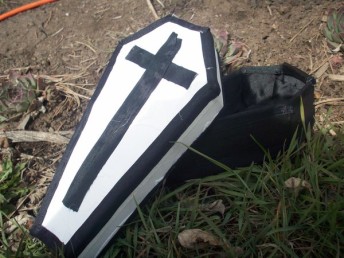 But that's what got me pondering that question… I really don't remember the last time that I had absolutely no worries at all. Of course, it's human nature to worry, but I can't help but wonder if the word 'adult' originates from the latin word meaning 'to worry'.  I'll have to Google that.  Well, once we get power back on anyway.

And that's another thing.. I'm ashamed at how much I rely on Google for information. (hence the above photo) That has even been a cause of a lot of my worries from time to time.  Don't ever Google symptoms, because you'll wind up on WebMD convinced you have cancer.  I even use Google for my spellcheck.  I have to say, most of what I google is pure nonsense. I would be embarrassed if my Google search history were to ever be made public that's for sure.  I have even Googled 'celebrities with herpes' after hearing that David Beckham is rumored to have 'the herpes'. So if you every find yourself bored and need something to occupy a couple of minutes of your time, just Google 'celebrities with herpes'…. some are shocking, and others you are surprised that's all they have.
Not really sure how I went from talking about the worries of responsible adults all the way to herpes, but that's kind of how my mind works at times.

*I'm happy to report that the power has been restored.. but now my Dad has pneumonia… worry, worry, worry….. thankfully it's just a mild case and not too serious.