I have been anxiously awaiting the day that I could finally make cute little treats and fun things to take to Lane's class. I think that might be part of the reason I didn't completely go into a full blown breakdown when he started Pre-K.  Of course, I had the "Oh, my baby is growing up.." thoughts, but I was totally ready to be one of the Mom's like my Mom was.  I could always count on her to be there when classroom parties were going on, and to have something 'homemade' to bring along. 🙂
I found this idea on Pinterest.. yes, another one. Ok, so I'm not very original.. hush!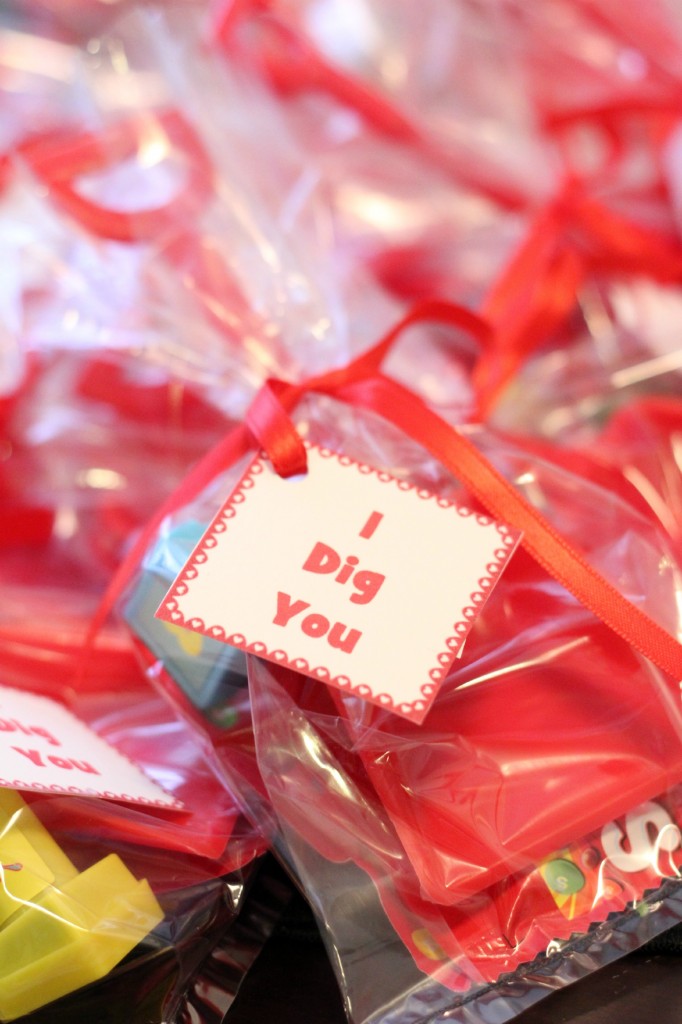 First we had to cut out the 'From Lane' strips his teacher sent home so we could attach them to the Valentine tags.
( This isn't really a necessary step to the process, but he's so dang cute that I had to include it. 🙂 )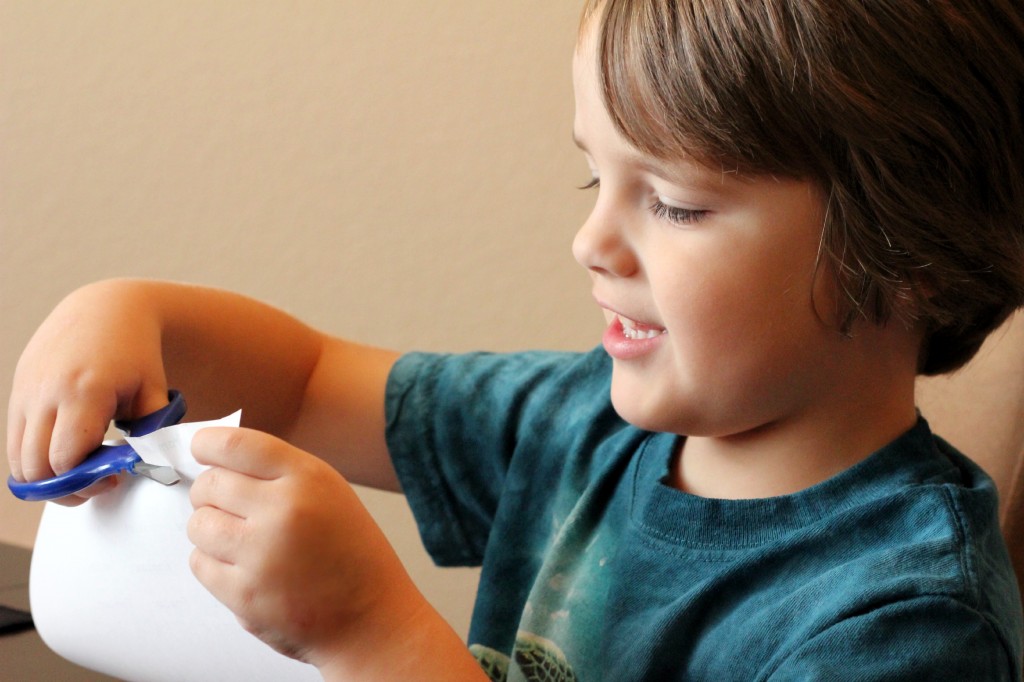 Basically, all I did was order the shovels, buy some thin red ribbon, cellophane treat bags, and assorted 'goodies'.
You can either write 'I Dig You' on the shovels themselves with paint pens, or do as I did (because we had to have something to attach the 'From Lane' labels to) and print tags using card stock.
Fill the bags adding 1 shovel and goodies, then tie with a strip of ribbon.  I attached the tags by using a hole punch and running the ribbon through the hole before tying the bow.  Pretty simple, and they are too cute!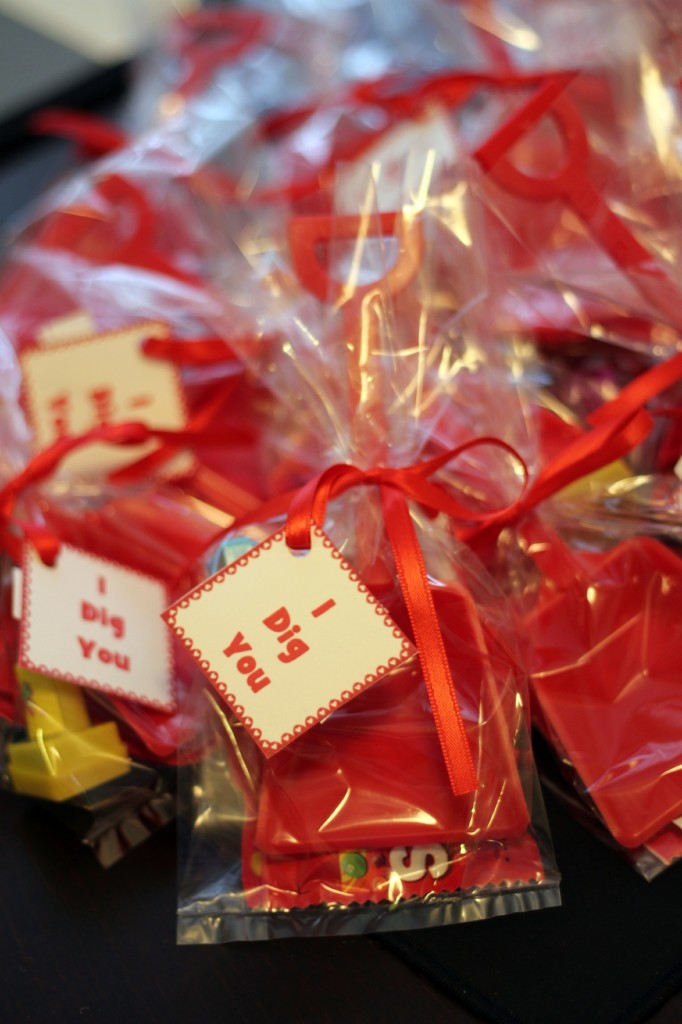 Here is the PDF for the printable Valentine Tags  I used.

Related posts: