My husband made these and they are WONDERFUL! Our first experience with Armadillo Eggs was this past Summer at a local festival and we have been craving them ever since.  Thankfully, he came up with this recipe… man they are good!
Ingredients:
2 Cups Mild Cheddar
1 Cup Sharp Cheddar
1 Cup Monterrey Jack
10 Jalapeno Peppers (diced, with seeds removed)
1 lb Hot Sausage
1 lb Regular Sausage
McCormick Golden Dipt All Purpose Batter Mix (this is the one we use, but any general purpose batter should work)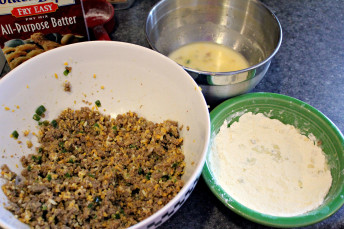 Saute peppers in large skillet then remove.  Using the same skillet, brown sausage until cooked thoroughly.  While sausage is cooling, mix 1/2 of batter according to box directions for dipping and reserve some dry batter in a separate bowl.   Mix together sausage (while still warm), cheese, and peppers.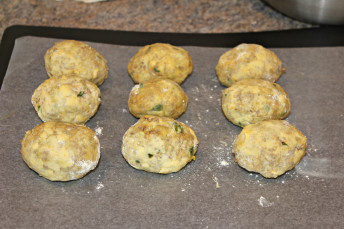 Form mixture into egg sized balls.  Dip in wet batter, then roll in dry batter.  Let set for 5 minutes.  Deep fry at 350 degrees, making sure they are completely submerged in oil, for 2 1/2 minutes.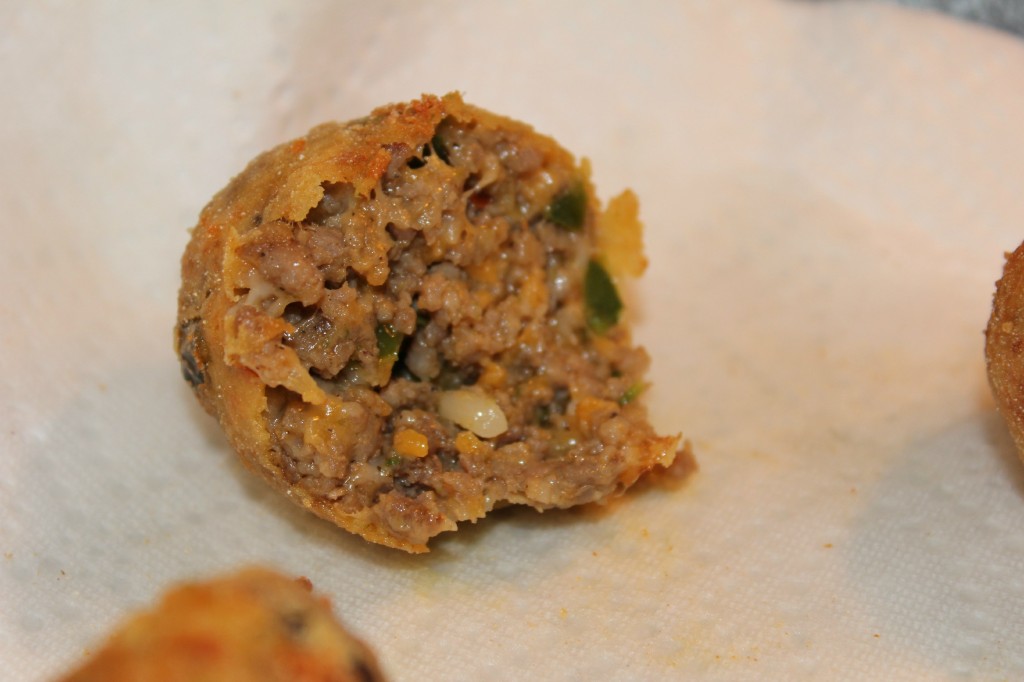 Related posts: