Do you hear that? That would be the sounds of angels singing. I'm not talking about just a couple of angel's singing either.. I'm talking a whole choir! I have finally discovered the Instant Pot! Where have I been this whole time? If you aren't familiar with what the Instant Pot is, then let me tell you… this ain't your Mama's pressure cooker. This electric pressure cooker is so much more than a presser cooker, but more about that later. The Instant Pot has changed how I think about meal times. More often than not, I dread dinnertime… like really dread it. I have been in a dinnertime rut and this is just what I needed. Also, the time I have saved in the kitchen has made it worth every single penny. I swear, I am not a paid spokesperson or receiving anything in return for my recommendation. I got mine on sale when Amazon dropped the price to $68 for Black Friday. Knowing what I know now, I would have GLADLY paid full price for it. Since I have had it, the only days I haven't used it is when we've gone out for dinner.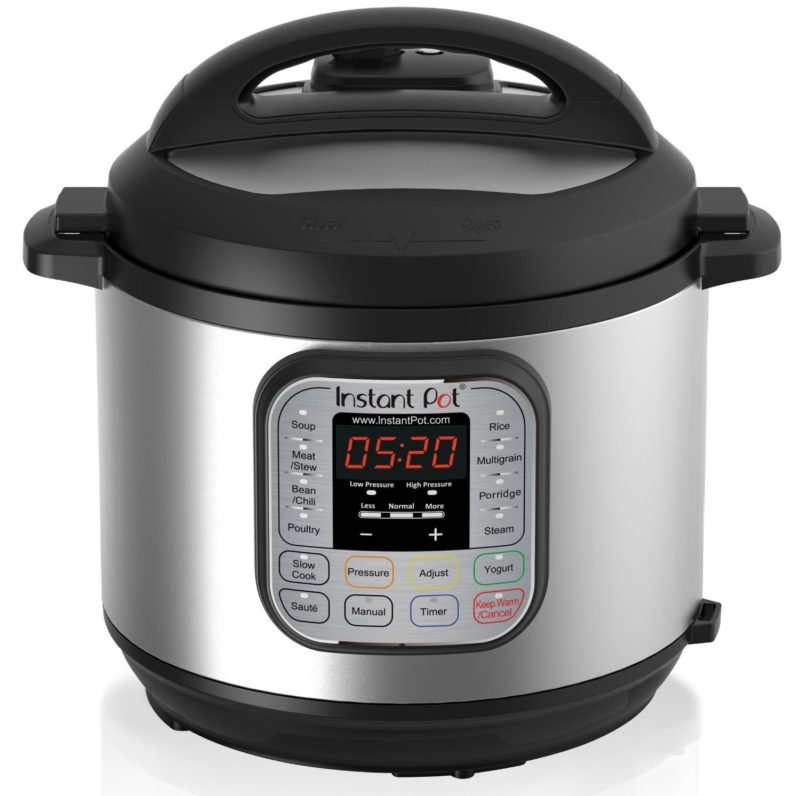 Ok, so back to how versatile the
Instant Pot 
is. Any time I thought about pressure cookers, I always thought of the typical things they are used for, like roasts, stews, etc. I had no idea how far pressure cookers have come. Did you know that you can make a cheesecake in a pressure cooker??? I didn't. Rice? No problem. Do you like to sear your cuts of meat before cooking them? Yes, please. What about making your own yogurt? Sure! With the rice, saute, and yogurt features it's a breeze! I'm all about making delicious meals while only using one pot. It's the second best thing to enjoying delicious meals that I had zero hand in preparing. 😉
You can also use the Instant Pot as a slow cooker. Plus, almost any slow cooker recipe can be converted into a pressure cooker recipe. Most are easy peasy to do. Some of the things that I have made so far: Mississippi Roast in 1.5 hours (super delish and tender), a whole chicken in 30 minutes (literally fall off the bone good), 3.5 lbs of pulled pork in 1 hour (soooo good and tender). I seriously look forward to finding new things to cook in this pressure cooker!
Like I said, I have used it every single day since I've had is, aside from the days we have gone out for dinner. I think so far what has impressed me the most is the fact that I took frozen, boneless chicken breasts from the freezer and I had them cooked, shredded, and bbq chicken sliders assembled in less than 30 minutes. I cannot tell you how many times I have forgotten to set down something to thaw from the freezer. This is definitely a game changer!
Word has it that hard boiled eggs are super easy to peel after doing them in the
Instant Pot
. That may be my next venture.  Another favorite I hear a lot is how quickly you can bake potatoes and sweet potatoes. Honestly, the list is endless.
I had toyed with the idea of getting a pressure cooker for a few years, but honestly, they always seemed super intimidating. I've heard the horror stories and fear kept me from trying one. Man, I wish I hadn't been such a chicken! The safety features on the
Instant Pot
are top of the line.  I hate to say it's fool proof, but after using it, I'm honestly not the least bit worried of any accidents.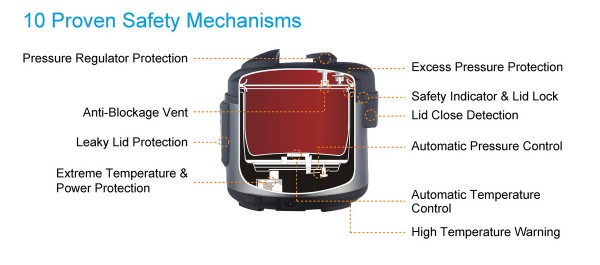 Soon, I will be posting my favorite accessories and recipes that I have tried so far. If you already have an
Instant Pot
, please post a comment with your favorite way of using yours! I'm still very much a newbie, and love hearing of all the ways to use this mean machine. 😉
**There are affiliate links within this post. I do get a tiny percentage of any item sold by clicking on the links provided. It is no additional cost to you to purchase this way. I only recommend products I use myself and that I would recommend to my own family. I am in no way affiliated with or receive any compensation from Instant Pot. I just love it, and have been shouting it from the rooftops. 😉