So let me tell you about my new favorite app.
Cartwheel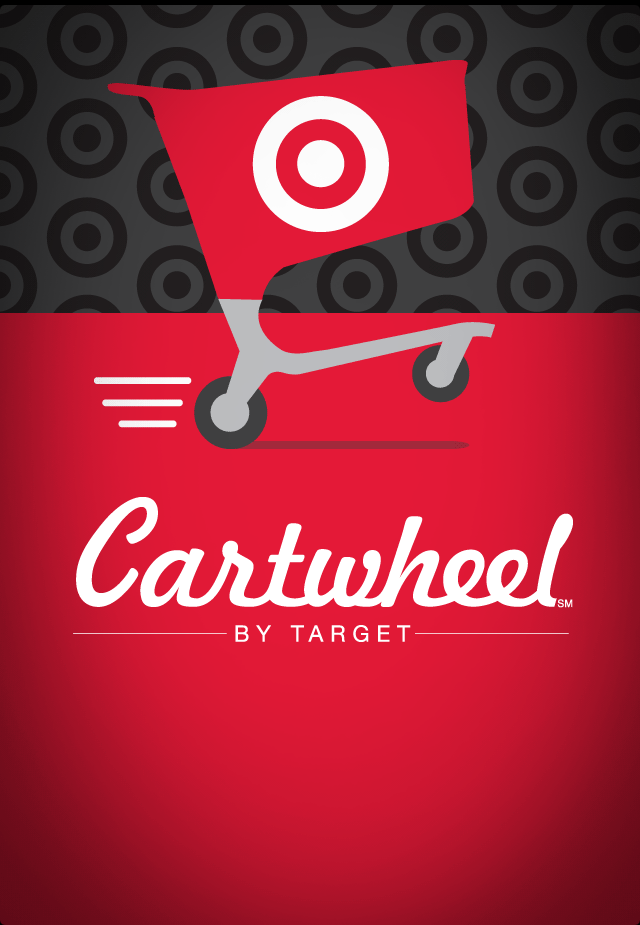 How have I not known about this before now??? I can't believe all of the savings I have been missing out on. It's no secret that I hate, loathe, DESPISE, Walmart and everything they stand for. Some will argue that Target isn't that much better, but I beg to differ. Just walking through the doors at Walmart causes my blood pressure to rise and I break out in a cold sweat. It's not pretty. At all. So we broke up.. it wasn't me.. it was them.. I haven't stepped foot in a Walmart in over a year and it feels wonderful. I highly recommend it.
Anyway, I am a devoted Target shopper. The nearest one is about 30 minutes from my house and the nearest Walmart is about 5. I will happily drive the extra 25 minutes. 
If you shop at Target and you don't have this app then you need to stop what you are doing right now and get it. Get it now! It is so cool.
You can browse hundreds of deals or just scan the barcode on things in your cart to see if there are extra savings on those items. When you find a deal, just add it to your personalized barcode and they scan it at checkout. It's that easy. You can add up to 10 items each time you shop. Woo Hoo!
I saved $4.69 on my first shopping trip.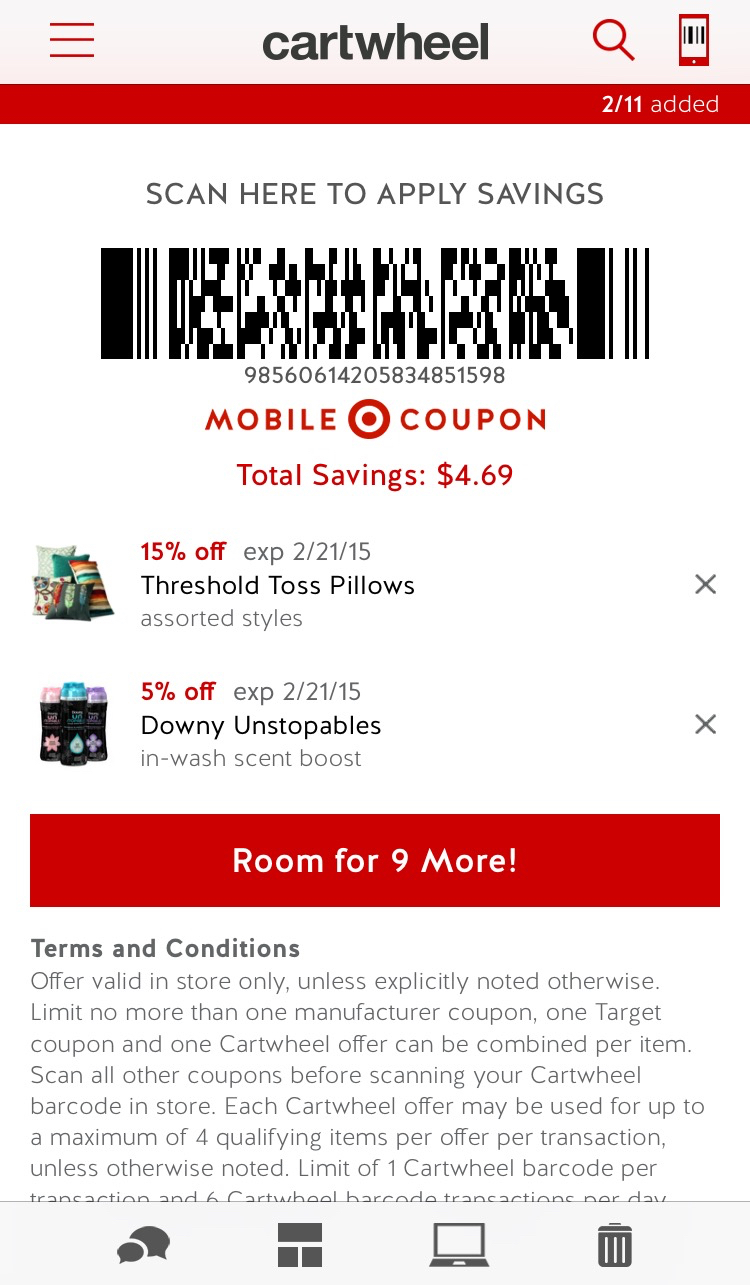 Here's a link that explains more.. check it out HERE.
** I'm not compensated by Target at all! I'm just passing this info along.

Related posts: