Picture it.. it's a beautiful day.. you decide to peruse around the internet.. maybe you check the local news, maybe you are on Facebook.. etc. You know, just killing time. Then it happens… your eyeballs get assaulted with one of these over exposed 'celebrities' that show up on your Facebook Newsfeeds, televisions, or somewhere else on the internet all… of… the… time. If they pass gas, we hear about it. 
I'm not even going to post the photo of the first one, just because I refuse to subject myself to her face, or any other part of her body any more than I have been already. Well, come to think of it.. here is a fitting photo.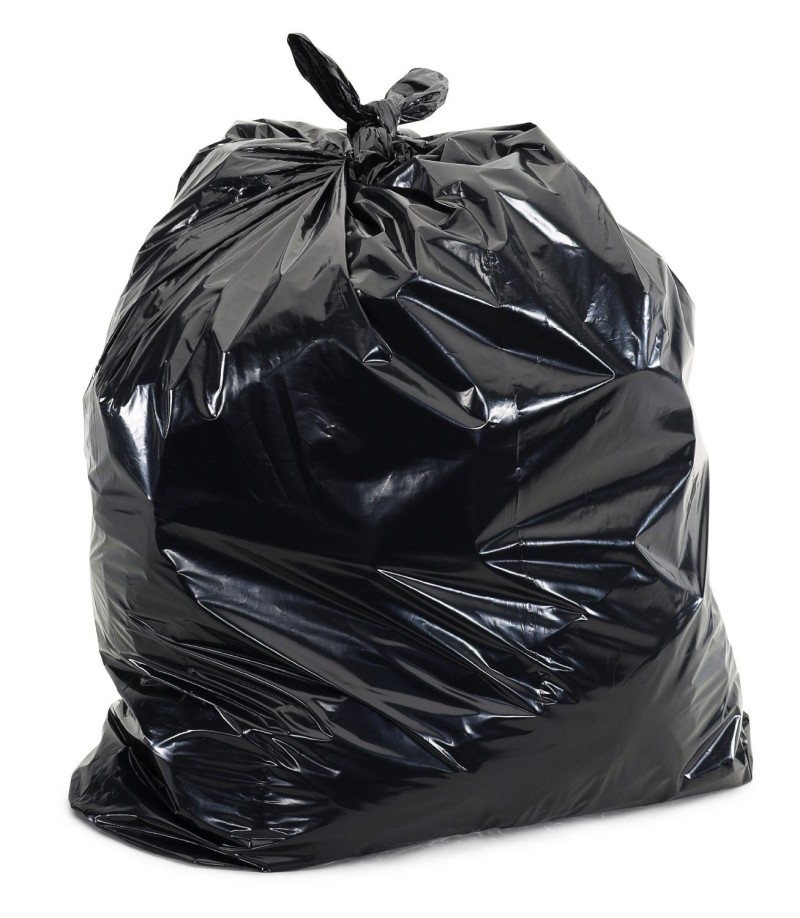 Let's call her K. KarTRASHian, shall we?  Because honestly that's what she is. Trash. Made famous by a sex tape… and most recently showed her big, oiled up balloon butt to anyone who would look. She get's a new hair color? Front page news… ugh. Enough already!! Plus, she wears fur.. so that's just another of the long list of reasons I can't stand her.
And while we are discussing K. KarTRASHian, let's not forget her husband.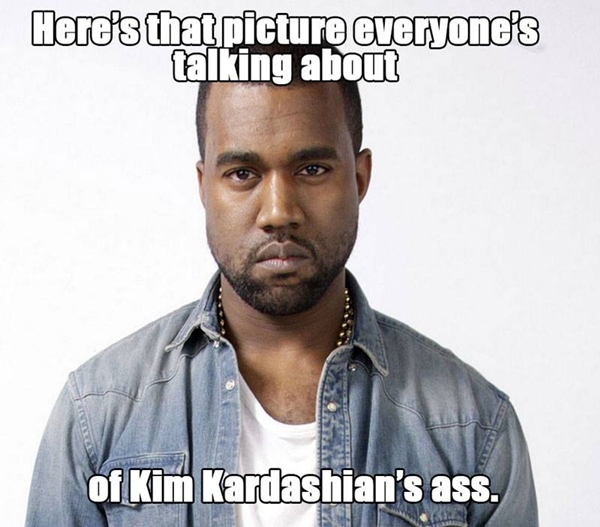 Although.. I am not a fan, I do love the new song he did with Paul McCartney and Rhianna. I didn't want to like it.. I resisted as long as I could. It's just so dang good… *sigh* It must be because of Paul and Rhianna. Yes! That must be it! Well, that's my story anyway..  and I'm sticking to it. 😉
This next one might strike a nerve with some people because there's a pretty clear defined line between those who love these people vs people like me.. who don't want to see their pictures.. hear any 'baby' updates… where they're going on vacation, what they are having for dinner.. the kind of toilet paper they use… what they think about xyz, and so on. I'd rather gouge my eye out with a rusty spork, than to hear anything else about them. I think they are whack jobs… almost cult-like and just creepy if you ask me. They straight up skeeve me out. *shudder*
The flipping Duggars!!!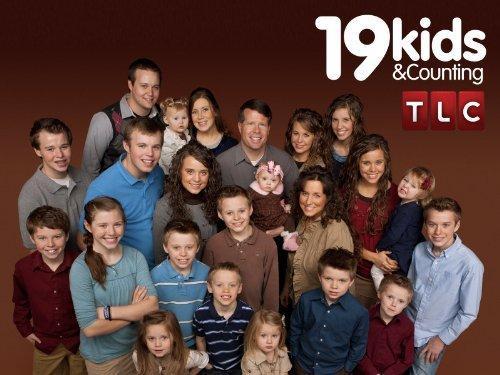 Ugh.. these people need to realize it's a uterus.. not a clown car. They just keep popping out little Stepford Wife acting, brainwashed kids one by one like it's an assembly line. Granted, what they do and how they live their lives is their business, but I'm freaking tired of hearing about it. Just today, I guess their daughter, Jill Bob.. or whatever her name is, is in labor… any takers on a bet that she's pregnant again before she leaves the hospital? I know, I know.. to each their own.. what business is it of mine if they reproduce like rabbits, popping out a gaggle of 'smile plastered on their faces at all times' children. None. It is none of my business, but like I said.. I don't want to see it.. know about it.. etc. every. single. day.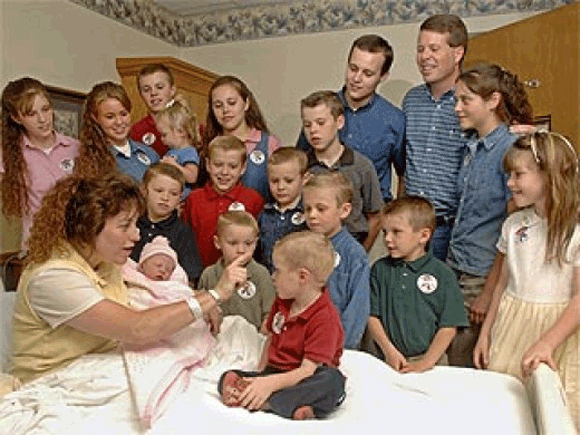 Related posts: