I made these for Lane's classmates, along with the Rudolph Hot Chocolate Bags. They turned out really cute!
You will need:
Lunch size brown paper bags
Paper Hole Punch
1″ Red Pom Poms
Brown Pipe Cleaners
Wiggly Eyes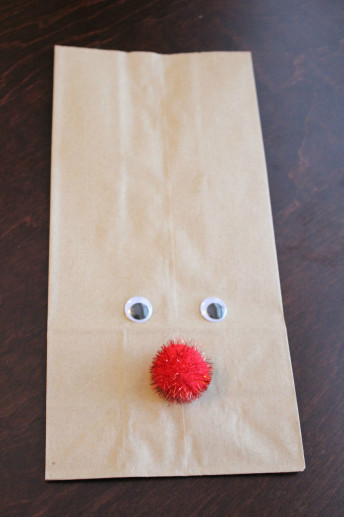 Step 1
Glue eyes and red nose on the paper bag. Be careful not to place them too high up because you will need to fold the bag in following steps.  Allow to dry completely before proceeding to Step 2.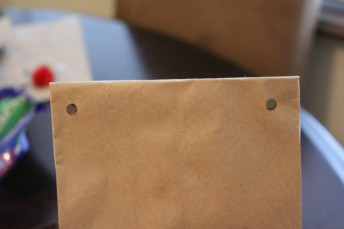 Step 2:
Fill bag with 'goodies', then fold bag twice about 1 1/2″ folds.  Then use a hole punch to punch holes in both corners of bag.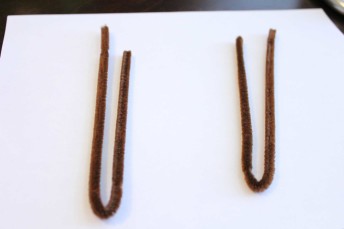 Step 3:
Fold pipe cleaners in half with one side slightly longer.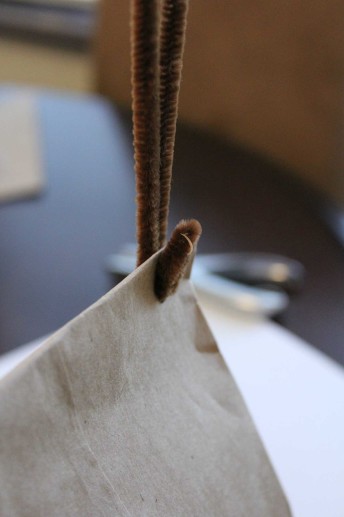 Step 4:
Stick loop end of pipe cleaner through hole and then pull long ends through the loop. Play around with it until you get the shape of 'antlers' that you like. I just looped the ends and staggered them out a little.
That's all there is to it!
Sure to make the kiddos happy!

Related posts: