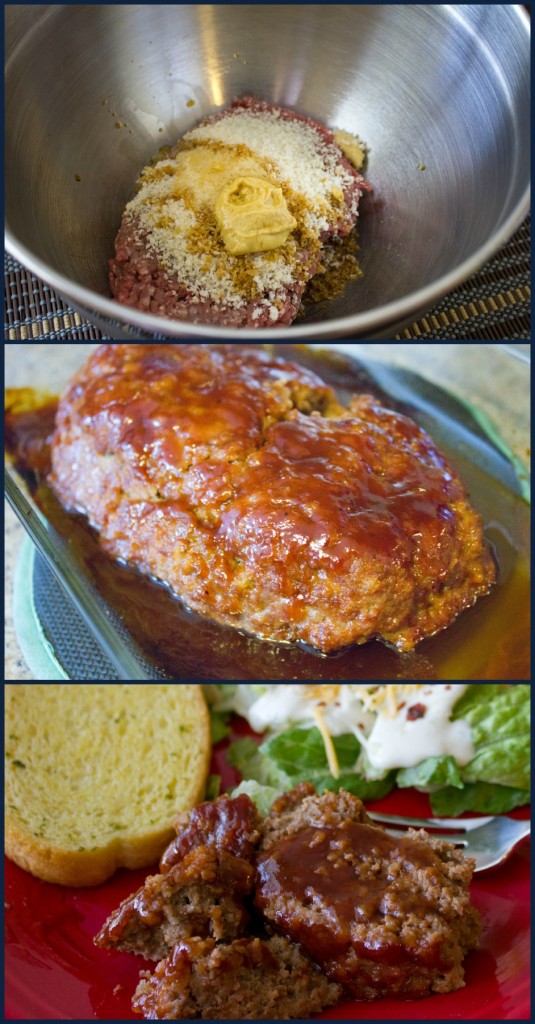 I was really surprised at how good this was for being so easy.  Lane has decided that Beefloaf isn't that bad after all.

1 lb Ground Beef
1/2 Cup Panko Bread Crumbs
3 Tbsp Worcestershire Sauce
1 Tbsp Dijon or Spicy Mustard
1 Cup BBQ Sauce
3 Tbsp Honey
1 Tsp Salt
1 Tsp Pepper
Mix together beef, crumbs, 1/2 cup BBQ Sauce, 1 Tbsp Honey, Mustard, Salt and Pepper.  Once combined, form into a loaf in a casserole dish.
In separate bowl, mix remaining ingredients and brush over meatloaf before baking in a 350 degree oven for 45 minutes.
I removed mine 1/2 way through and added more sauce on top.  Serve with additional sauce. Yum!